For an entertaining spin on traditional domestic services.
Select Search Now below to view our TalentHub service providers, or List Your Service to list your own personalised service offering to the community.
Entertaining Service Offerings "FOR YOU"
We are the leading services platform and bookings feeder for local freelance service providers throughout the USA, and are dedicated to our great clients, that being you.
Scroll down to review the listings on our TalentHub, or select List Your Service now below to list your own service offering.
The spirit of this site and your commitment to adhere to our policies:
Kindly use our site (and affiliated sites) in adherence to our "Terms of Use" seen here, and also our "Privacy Policy", seen here. Please read the Terms of Use carefully before accessing the Site as a registered member or non-registered member. If you do not agree to the Terms of Use you should leave the foryouservices.com (or affiliated) site immediately.
Spirit of Use: This websites mission is to bring together the talented service providers of the USA, to provide an entertaining spin on traditional services to our great cliental. We are here to help our clients achieve their day to day domestic needs in a fun, entertaining environment. This site should only be used by well spirited and well intentioned users and service providers. If you are ill intentioned or are unable to adhere to our Terms of Use we respectfully ask you to leave our site.
Payments: Payments are made by our clients with a Credit or Debit Card, via PayPal (no PayPal Account is required) on our website and subdomains. We use PayPal as our payments provider as we believe that they are the leading payments processor, and for the safety and security PayPal offers our clients. Our service providers simply create a professional and representative listing, then connect their PayPal account to obtain enquiries and earn income for their skilled offering.
PayPal: All "service providers", must connect a PayPal account to have their profile approved and listed, so please, if you do not or are not willing to create and connect a PayPal account, to earn income directly, there is no point signing up.
Earning income: Simply create and list your offering, make it compelling (take time to explain your offering and what sets you apart, provide distinctive and good photos / images) then connect your PayPal account to earn income today!
Or search by our freelance categories below
Safety and Security:
The interaction of clients and service providers comes with some risk. We welcome that you take the time to consider some of our useful safety precautions when you list your service or request a service.
Search Service Listings by Category Below
Entertaining home services (18+ Only)
Naked cleaners provide an entertaining spin on traditional domestic cleaning services.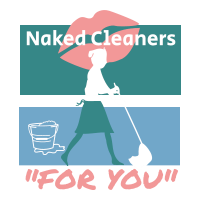 ~ Be strong and courageous. Do not fear or be in dread of them, for it is the Lord your God who goes with you. He will not leave you or forsake you."
Local state and community resources
Unbiased and hyperlocal news agencies are crucial in providing accurate, impartial, and timely information that enables citizens to make informed decisions about their lives and communities. By keeping people informed about local issues, such as education, housing, and crime, these news agencies promote transparency and accountability and foster civic engagement, encouraging citizens to take an active role in their local democracy. Without these news agencies, citizens may be uninformed about the actions of their elected officials and may be less likely to engage in local decision-making processes. In this way, supporting unbiased and hyperlocal news agencies is essential for maintaining a healthy, informed, and engaged society.
We encourage our users to embrace and engage with their local news agencies.
If you believe we should add another news site, or remove any from the below (due to site policies), please contact us here and we will make the changes as soon as feasibly possible. 
Alabama Alaska Arizona Arkansas California Colorado Connecticut Delaware Florida Georgia Hawaii Idaho Illinois Indiana Iowa Kansas Kentucky Louisiana Maine Maryland Massachusetts Michigan Minnesota Mississippi Missouri Montana Nebraska Nevada New Hampshire New Jersey New Mexico New York North Carolina North Dakota Ohio Oklahoma Oregon Pennsylvania Rhode Island South Carolina South Dakota Tennessee Texas Utah Vermont Virginia Washington West Virginia Wisconsin Wyoming